Nurturing our Christian Faith.. There is a Lent Course before Easter and various Home Study Groups throughout the year. The Vicar can give more information. Back to top
Music.. We think music is important in worship. In addition to our robed choir the Music Group meets on alternate Monday Evenings at 6pm and leads the singing at the monthly Family Service. Instrumentalists and singers of all standards are welcome.
The robed choir numbers about 15 and sings a variety of music including special choral services at Easter, Advent and Christmas. They are always delighted to see new members. Practices are usually at 6pm on Thursday evenings and the Choir Director is Sue Forster who can be contacted via the Vicar. Our Organist is Piers Colvin. Back to top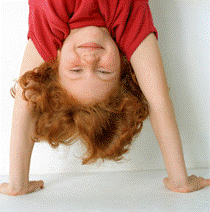 YoBs (Youth of Burley)
is a flourishing youth club for older children and teenagers. Their main meeting is in The Place to Be adjacent to the church between 6pm and 8pm on Wednesday evenings where they have games and a wide range of craft activities and refreshments are available. Some of the young people are themselves involved in running the club which is overseen by a number of adults. In addition, Other events are arranged from time to time -
Back to top

Getting to know one another...
Our Village Lunch and
Tuesday Coffee Mornings
are very popular (perhaps because the food is so good!). The friendly coffee mornings are every week in the Church Room from 10:30am - 12noon. Coffee, tea and delicious home made cakes as well as lots of chat. Lifts can be arranged if required. Otherwise just drop in.
Back to top

There is no need to book for the
Village Lunch
either. That takes place on the first Wednesday of every month in the Village Hall (except during Lent when Lent Lunches are every week) when a hot meal is served (cold in July and August) with tea or coffee. Offers to help with the catering and serving are always needed.
Back to top